It's easy to print bingo cards with the bingo card generator online software and it's also FREE for the first 15 cards.
First, Let's see a preview of some finished bingo cards
We printed the school subject bingo card from the archive and the result as you can is amazing: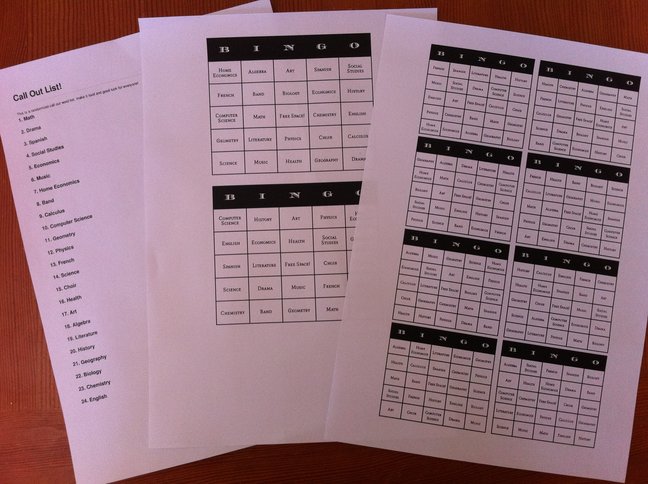 Now you can save those hours of trying to duplicate the process of making unique bingo cards. The online process usually takes no more than 15 seconds if you choose a bingo card from the already built archive and up to 2 minutes if you want to pick your own bingo terms to fill the bingo with. You can set the size of the bingo cards to 8 per page, 2 per page or 1 per page. We've printed two medium bingo cards and eight smaller ones with a simple black and white theme. All the bingo cards were randomized automatically in the process and a randomized call out list was also printed out (as seen below). You can also print the bingo cards with custom colors and fonts using the advance options.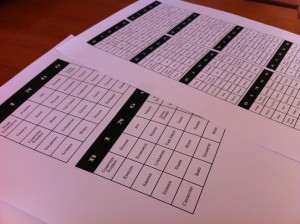 So how to print bingo cards you ask?
Go to the homepage and register for free with an email and password (no other information is required), choose a bingo card from the archive, change it as you see fit and hit the blue "Generate bingo card" button. You will be prompt with a pdf file that you can now print out, save to an external usb disk or send via email. If you want to share you bingo card with others so they would be able to customize it too simply go to your profile page, navigate to the one you have created and click "make public" now everyone can print your bingo card or customize it to a different one.